Social Media from The Ideal Marketing Company
Social Media strategy and implementation using Facebook, Twitter, Linkedin, Pinterest & Instagram
The rise and rise of social media marketing
It wasn't all that long ago that social media was given little consideration by marketers. And now you ignore it at your peril! Facebook, for example, has 2.01 billion monthly active users, with 400 users signing up every minute. LinkedIn has 500 million active users, 40% of whom use it daily.  And Instagram has over 800 million users, with 7 out of 10 hashtags being branded, illustrating its use to businesses throughout the world.
Which social media platform should you use?
Perhaps the biggest questions concerning social media for businesses is:
knowing which platforms to focus on
knowing what to post to generate the right attentionh
how to handle negative comments or feedback
knowing how much time to spend on it
prioritising the time to keep the various platforms up to date
Support with every aspect of social media management
The Ideal Marketing Company are able to help you to answer all of these social media concerns. There is no single answer, of course, as every company will have its own set of priorities, but as part of a planned marketing mix, it can be an extremely effective way of attracting new customers and generating new leads.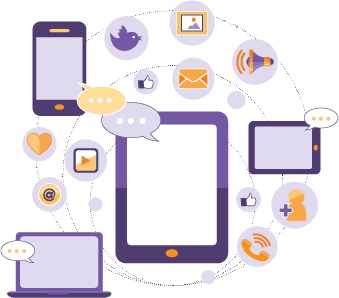 Some past Social Media work
Let's have a chat
How can we help you to achieve more with your marketing?
Give us a call on 01858 445543 for a consultation.