We would like to help you grow your business
Imagine being able to employ a team of marketing professionals – each with their own specialist skills. Well now you can. Whatever the result you are looking to achieve, we have the team to support you.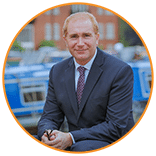 ALASTAIR
Founder of The Ideal Marketing Company, Alastair has worked in the advertising and marketing industry since 1988 and is the author of 3 marketing books aimed at small business owners. He also has spoken to audiences on marketing topics at many venues including the NEC, Olympia and the Harborough Innovation Centre.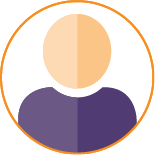 PAULA
Interim Managing Director, Paula has some 20 years' experience as a chief executive, leading a variety of organisations through significant change, increasing both profile and profitability. Passionate about marketing and exceeding customer expectation, she is highly motivated to take on the challenge of developing The Idea Marketing Company.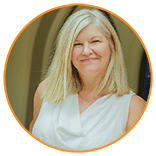 HELEN
Head of PR Helen has worked at The Ideal Marketing Company since 2004 and has written more press releases than she'd care to remember. Probably Helen's main job on a day to day basis is pitching article ideas to magazines and newspapers and then writing them up for clients. She has helped clients place articles in publications as diverse as The Times, Farmers Weekly and Logistics Business.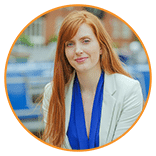 JESSICA
Head of Digital Marketing Jessica is the brains behind the websites that the company produces, as well as devising social media strategy for clients.  This increasingly important part of the business has been helped hugely by Jess's quick thinking and analytical brain. She devours the latest news about social media to stay ahead of the trends for clients, yet has a way of making the most complex of subjects sound straightforward.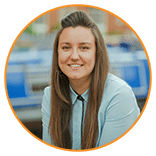 KERRY
Head of Design Kerry has the ability to make all sorts of mundane looking material spring to life. Kerry has helped create everything from newspaper adverts to logos – from maps to menus.  The nature of her job often involves tight deadlines, but even these don't cramp her ability to create powerful images that capture the imagination and delight clients.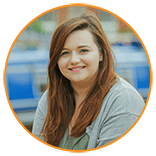 KATRINA
Katrina joined The Ideal Marketing Company in 2014, initially working exclusively on aspects of social media. Since then, she has branched out. Although Facebook, LinkedIn and Twitter updates form a large part of her daily activities her time is now divided between social media, graphic design, on-screen advertising projects, email marketing campaigns and market research.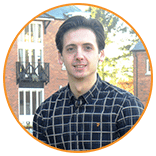 BEN
Marketing Assistant Ben is a whirlwind of activity in the office assisting on many key projects.  Ben studied marketing at university and has a keen eye for detail and as proof reader in chief won't let anything leave his desk without careful checking.  He works on creating many different aspects of client projects including press releases, case studies and newsletters.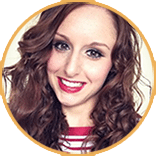 HANNAH
Hannah is a CIM qualified marketing professional who is bursting with ideas, initiatives and enthusiasm. Working closely with clients to ensure that they get the most out of their marketing budget, Hannah brings her wide ranging experience to the role. She works well under pressure and is used to tight deadlines and handling a wide range of marketing tasks.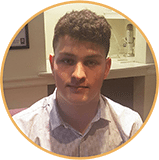 KIERAN
Marketing apprentice Kieran will be carrying out a wide range of activities around the office, including helping to organise local networking events the Business Agenda and Dragon Soup. Specific tasks will include market research and database research. Kieran has always been interested in marketing and business development and will be assisting several other members of the company in a range of support activities.
LEROY
IT specialist Leroy has worked with computer networks for over 19 years. He is experienced in Windows Server and Small Business Server platforms as well as Internet security solutions, Office 365 implementation and VMware. He also helps to integrate, setup and support our email solutions and website hosting packages, sets up additional email addresses and helps prevent any client email virus issues.
Let's have a chat
How can we help you to achieve more with your marketing?
Give us a call on 01858 445543 for a free one hour consultation.