A case study is a powerful content format that is often overlooked in favour of other content areas. This is an unfortunate fact due to the influence that a well-written case study can have on customers' purchasing decisions.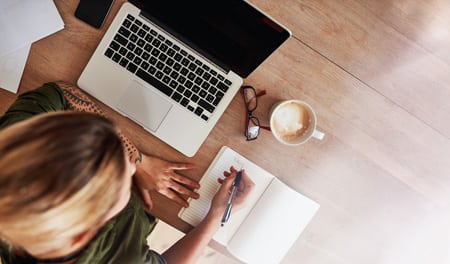 The 2016 B2B Content Marketing Report showed that 55 per cent of marketers found case studies to be the single most effective content format in driving leads and sales. Unlike other content, case studies are designed for audiences that are already considering using your custom and just need confirmation to use you.
A case study's importance is unquestionable but the problem often lies with companies not understanding what their purpose is and not knowing how to write a good one.
What is a case study?
A case study gives an example of how a real customer overcame a problem by using your company's service or product.
Just like a book on the shelf, the case study's story should have a start, middle and end. And by the end of the story, the reader should see themselves firmly in the shoes of the protagonist and relate to their problem. Thus, reaffirming why they should use your company's service/product.
Whether you are an estate agent writing about how you have helped a landlord to manage their property or a marketing company writing about how they have helped launch a new restaurant (you can see some more of our case studies here), case studies can cover many topics but they should all follow the same rules.
Let's look at the guidelines to follow for writing a case study:
Getting a customer/client on board
Be selective about who you ask to work together with on a case study. Select a client or customer based on the demographic you are looking to target.
When you get in touch with a possible customer, the majority will be turned off as soon as they see the words 'case study'. Instead, ask them if they would be interested in providing information to help you write a story about their case. Once they have agreed, extract as much information from them as possible. This will paint a much clearer picture of their process and all you will need to do is fill in the gaps.
Follow the classic narrative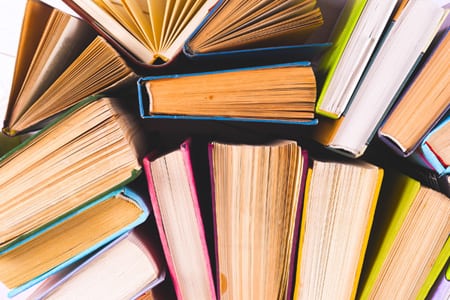 Your case study needs to tell the story of the customer from start to finish. Start by answering: Who is the customer? What were their goals? Why was there a problem to overcome? All these questions help to set the scene and relate the story to the reader. Perhaps they own a similar business or are encountering a comparable problem.
From here you should introduce the solution: the name of your specific service or product. Remember though that a good case study does not talk in excess about the product. It is about the customer journey and is not a chance for you to advertise your product. Why did your product/service appeal to the customer? How do they plan on using it?
The final part of the case study is where you reveal the success (hopefully) your company has helped your customer to achieve. How did you satisfy your customer's needs and help them to meet their goals? If there are any figures to show positive change, include these too.
Make case studies relatable to all prospective customers
Whilst your case study will be a unique situation, you want to ensure that the majority of your audience can identify with the problem. Don't talk too in depth about the specific problem of the customer in question, the more you do so, the more this separates the reader from the protagonist.
Broadly speaking, the majority of your customers will be using your product/service to solve a similar problem.
Use quotes
Remember, this is your customer's story. You are simply using their words to create a narrative for your readers. To create a personalised touch, lift direct quotes from your conversations or emails. Using their own words breaks a barrier and adds credibility to the story.
Prove your point with figures (if possible)
So, the customer loves your service or product, but are there facts to back up just why they love it? If you have numbers at your disposal, add them at the end of the case study. This could be the final clincher for persuading the reader to use your product or service.
Content marketing advice
From case studies and blogs to infographics and videos, The Ideal Marketing Company can produce engaging content for your company. Get in touch with us today on [email protected] or 01858 44 55 43 to find out how we can help.
Marketing Assistant Ben is a whirlwind of activity in the office assisting on many key projects. Ben studied marketing at university and has a keen eye for detail and won't let anything leave his desk without careful checking. He works on creating many different aspects of client projects including press releases, case studies and newsletters.