How much is having a better website worth to you?
For £25 we are offering to give you a thorough website review of your current website. 100% of this money will be donated to LOROS hospice.  All you need to do is donate the money and we will send you a link with some simple questions about your website and your business.
We'll then carry out a manual website review for you and email you over a full report within 5 working days. The information is there for you to implement yourself, ask your current web developer to change or speak to us about what we would recommend.
So as well as helping a great cause, you can also help your company to generate more business.
What you'll get
The report will review over 45 factors that are known to affect a website's search engine ranking, with the option to compare to your competitors, including:
Speed factors
Keyword factors
Search engine preview
Mobile factors
The difference you could be making
£5 could pay for meals for a patient for a day
£10 could pay for the collection of a patient from home for day therapy
£25 could pay for a protective uniform for a nurse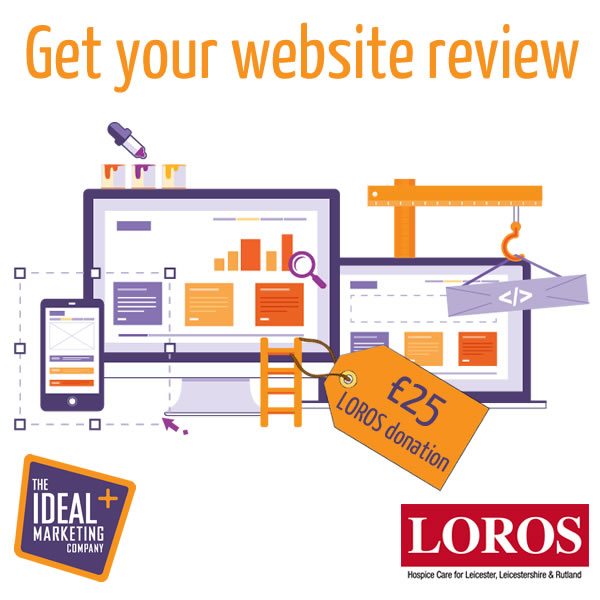 Get started
Go to our Just Giving page to make your donation.