Description of company
Based in Market Harborough, Leicestershire Wainwrights Hair is a friendly and young hairdressing business that is run by the bright and bubbly Sophie Williamson.  As with many small business owners Sophie often works 12 hours a day or more.  In the early days she ended up doing almost everything in the business by herself. However, web design is not one of her many skills!
Design
Marketing Strategy
Website
Copywriting
The Ideal Solution
After visiting the salon located just off Market Harborough High Street, we took several photographs of the building, the wall paper and products on display.  This informed the overall design of the website with the 'wallpaper' in the background of the site matching the wallpaper of the salon.  We also matched the pink of Sophie's woodwork as a highlight colour for the website. From start to finish the website was up and running in less than 4 weeks.
Breakdown of work completed
What was achieved
Although the domain name had been owned by Sophie for some time it was pointing nowhere.  The website now is rapidly building up traffic and as a result new customers for the salon. The end result is able to offer special deals and promotions as Sophie is able to update the site herself.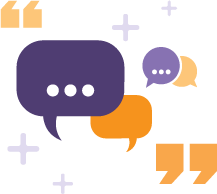 "After putting off having a website for ages, I couldn't believe how quick and simple Jess and Alastair made the process.  I'm really pleased with the end result and have had some great feedback from my customers"
Sophie Williamson – Owner of Wainwrights
Let's have a chat
How can we help you to achieve more with your marketing?
Give us a call on 01858 445543 for a free one hour consultation.