Description of company
Top Dog Leaders hold free seminars and events for leaders, managers and business owners. The seminars aim to help develop leaders and organisations to their full potential.
The Challenge
Penny and Wendy, two business coaches, came to The Ideal Marketing Company with the idea of setting up seminars for senior business consultants. The Ideal Marketing Company were tasked with coming up with an overall brand, including name, logo, website, and also creating a stand out direct mail letter. This would be a one-off project, and so all aspects needed to be easily updated and controlled by Penny and Wendy.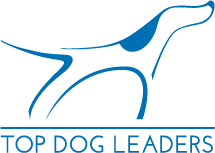 Design
PR
Marketing Strategy
Websites
The Ideal Solution
The Ideal Marketing Company first came up with the company's name – Top Dog Leaders, and then created a simple yet effective logo that embodied what the company was about. Following this, Jessica set up a website in keeping with the newly decided brand, which could be easily updated after the project.
As Top Dog Leaders were selling an event that had never been put on before, we knew that the direct mail letter would need to be something that immediately caught the reader's attention. We designed the letter around the concept of 'a BIG opportunity', and it was printed on A3 paper and sent out in cardboard tubes so as to have the highest possible open and read rates. As well as the letter, an event press release was sent out to business press around the area that the event would be taking place.
Breakdown of work completed
What was achieved
Following the success of the initial two events, Top Dog Leaders have announced another series of six events on their website after strong interest from leaders within the area.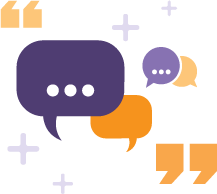 "When we came to The Ideal Marketing Company we really had little more than an idea for two events. They helped us to set everything up, and were very thorough in ensuring that we got everything spot on."
Wendy Hulme
Let's have a chat
How can we help you to achieve more with your marketing?
Give us a call on 01858 445543 for a free one hour consultation.