Description of company
Based in Oxfordshire, Metisse Motorcycles have been manufacturing motorcycle frame kits for British and American bike engines for over 40 years. Their kits offer lightweight, strong frames for competitive motocross use. The company also manufactured 300 limited edition replicas of the McQueen desert racer, raced by actor Steve McQueen between 1966 and 1967.
The Challenge
Metisse Motorcycles first approached The Ideal Marketing Company with a request to create a flyer to promote their new limited edition replica bike.
The Ideal Solution
Whilst The Ideal Marketing Company gladly supplied the flyer, they also saw the potential for promoting the product through PR. Though the company was initially reluctant, they were persuaded that a press release might be a more successful way to showcase the bike.
What was achieved
The results from the release were almost instantaneous; within the next 24 hours both the TV and radio had been in contact with the company, and within a week the bike was featured in a double page spread in the Sunday Times. The Desert Racer was later named product of the week in the Top Gear magazine, whilst TV chef James Martin personally requested that he test drive the bike for his column in the Mail on Sunday. Altogether, that one press release created over half a million pounds worth of publicity, creating a dramatic increase in sales, as seen through the fact that the bike now has a one year waiting list.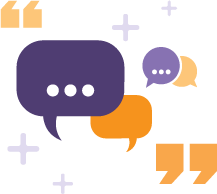 "I couldn't believe how much coverage this story created for us; to have such widespread coverage through the press was wonderful. Having the BBC make a corporate video about the bike was definitely a highlight. The increase in both enquiries and sales has been overwhelming."
Tim Baker, an engineer for Metisse Motorcyles
How can we help you to achieve more with your marketing?
Give us a call on 01858 445543 for a consultation.